Following the growing coverage in the press and on t.v. about single use plastics and their damaging effects on the environment a group of SAS members chatted over coffee and decided to try and make some changes to our workplace to reduce our use of plastic.
Firstly, we have stopped buying milk in plastic containers and instead have an account with a dairy who deliver our milk in glass bottles.
Foulgers Dairy based in Grundisburgh is a local family business that has been running for 80 years; they deliver fresh milk from their herd of dairy cows straight to our door 3 days a week.  Visit their website for more information.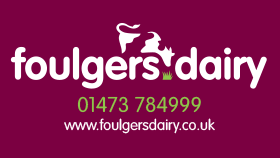 Secondly we have installed a chilled water filter that provides the whole team with unlimited cold drinking water, removing the need for single use plastic bottles.
A terrifying fact – in just one week the number of water bottles discarded in the USA couls circle the planet 5 times!
Toby, one of our founders used to buy 2 bottles of water a day, he was convinced that he hated tap water; but with our new water filter he is a changed man!
There is still so much more we can do to make our offices ecologically friendly but with each small change we are working toward making a big difference!